LA TUNISIE
A 2h30 environ des capitales Européennes ; sur la méditerranée ; se trouve une terre de rencontres et un carrefour de civilisations où se sont succédés phéniciens ; carthaginois ; byzantins ; arabes ; andalous et turcs.
Dans ce petit pays, vous pouvez passer rapidement de la mer à la montagne.
De la montagne au Sahara. Du Sahara aux forêts verdoyantes.
Des forêts verdoyantes aux oliveraies. Toutes les combinaisons sont possibles !
Climat méditerranéen, sable fin et blanc, eau limpide, mer d'huile en été… Un des meilleurs atouts de la Tunisie est la beauté de ses plages.
La Tunisie est également un livre d'histoire à ciel ouvert. Avec plus de 3000 ans d'histoire c'est une destination de premier plan pour le tourisme culturel.
Vous pourrez visiter la plus importante collection de mosaïques dans le monde ainsi que d'innombrables sites antiques et des médinas remarquablement conservées.
Les fins gourmets peuvent garder le meilleur souvenir d'une gastronomie pleine de saveurs ; d'épices et de fruits gorgés de soleil.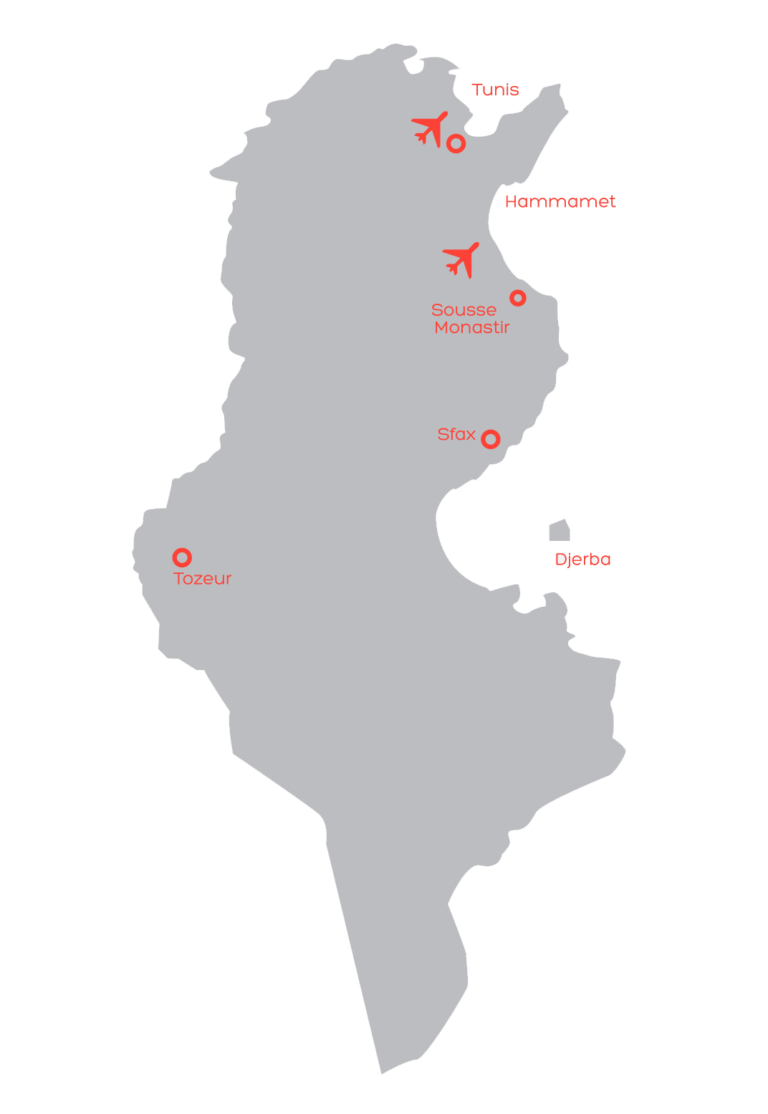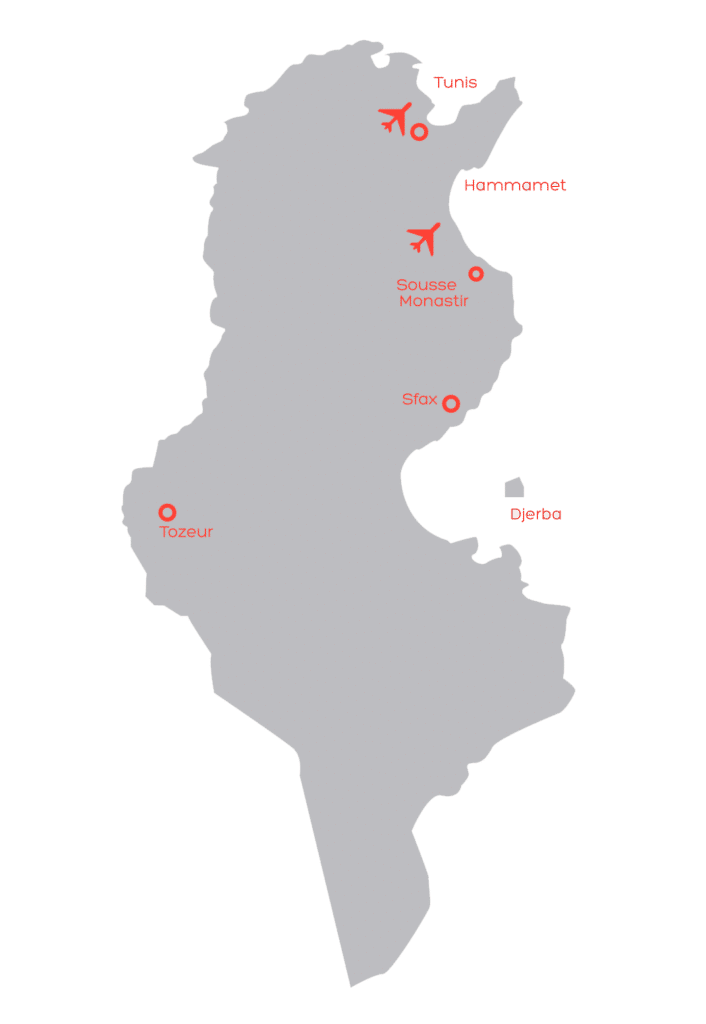 HÔTELS
Dans un cadre propice au repos et à la beauté des yeux, « Mon Voyage Santé » a sélectionné pour ses patients ; l'hôtel RAMADA PLAZA en bord de mer ; face à la méditerranée. …
Situé à Gammarth ; l'hôtel CARTHAGE THALASSO Ressort se trouve dans la banlieue nord de Tunis, en bord de mer. Pour redynamiser le corps et l'esprit ; …
N° 1 First contact :

- You fill in the questionnaire in the contact page.
- You are assigned an assistant who will answer all your questions.
- A medical record is established, to be handed to your doctor.

N° 2 Record review by the doctor:

- A cost estimate is sent to you within 48 hours, specifying :
- The proposed medical procedure or medical act most suitable to your condition, and the length of your stay.

N° 3 Choosing the dates for your stay:

-Your proposed date for travelling requires your assistant's approval on the basis of the doctor's calendar.
- After validation of the date, a deposit and a plane ticket are required to confirm your appointment/stay.

N° 4 Arrival in Tunis :

- Upon your arrival at Tunis Carthage airport, we take you and the accompanying person in charge.
- Your stay at the clinic and the hotel will be full board.

N° 5 Medical stay:

- Prior to any surgery, a preoperative medical appointment is necessary with your surgeon and anesthesiologist. A team of paramedics will take good care of you and your assistant will pay you at least two visits a day.

N° 6 Hotel stay and sightseeing:

- When your health condition allows, and following your doctor's approval, your assistant will escort you to the hotel and will be delighted to introduce you to the most beautiful sites of Tunis.

N° 7 Departure :

- My Travel Health will escort you to Tunis Carthage airport and will assist you through check-in procedures.
- Across borders, we will stay in touch with you and will remain available and attentive to your queries.